The Black and White Goldendoodle's personality is a harmonious blend of the Golden Retriever's friendly disposition and the Poodle's intelligence.
The Apricot Goldendoodle is a truly wonderful mix of the Golden Retriever and the Poodle. With its apricot-colored coat that can range from light cream to deeper orange shades, this dog is a sight to behold and a delight to have.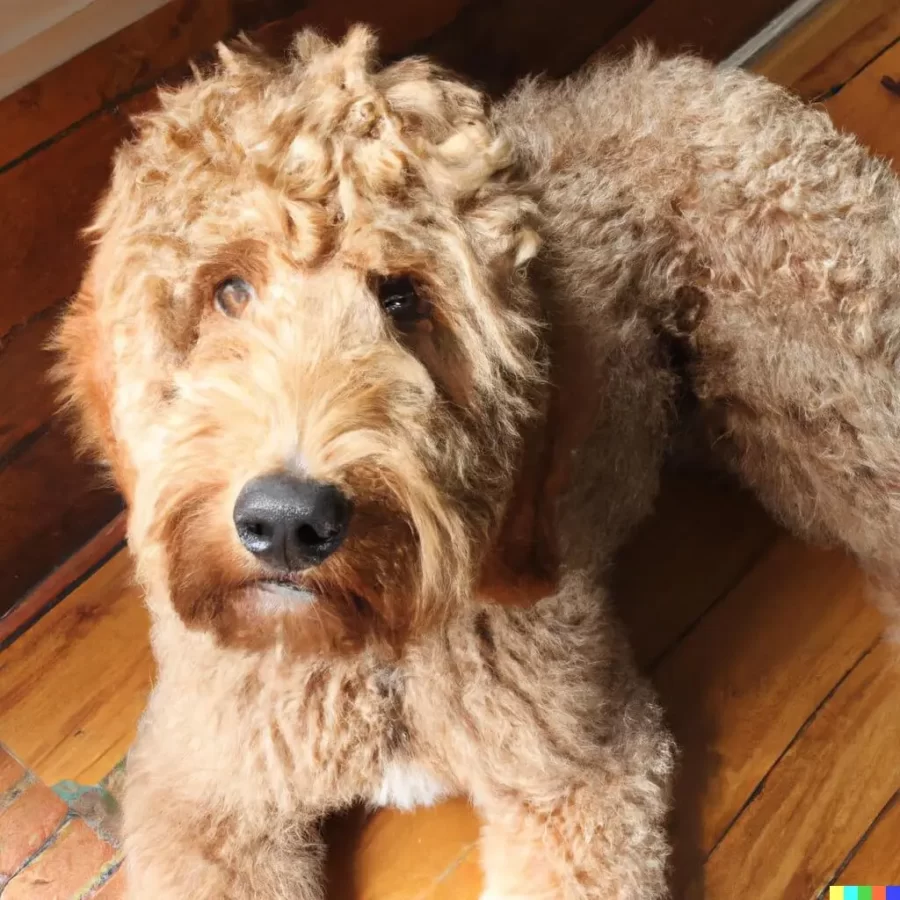 The Irish Goldendoodle inherits a rich genetic legacy from its parent breeds, the Irish Setter and the Goldendoodle. The Goldendoodle, a cross between the Poodle and the Golden Retriever, brought forth its renowned intelligence, playful nature, and hypoallergenic coat.